A hotel in Paris with "art included"
Villa Modigliani offers you the opportunity to combine your stay in Paris with art with a permanent exhibition of the painter Piotr Klemensiewicz.
Under this prestigious banner, the journey to which the painter Piotr Klemensiewicz invites us is that of an "elsewhere" made up of familiar and yet unusual objects, where colours and geometric forms are filled with mystery and elegance.
Piotr Klemensiewicz's works have been part of the Vacances Bleues collection since his first exhibition in 1998.
Since November 2007, the permanent installation of 31 paintings and serigraphs at the Villa Modigliani constitutes a first retrospective of this artist.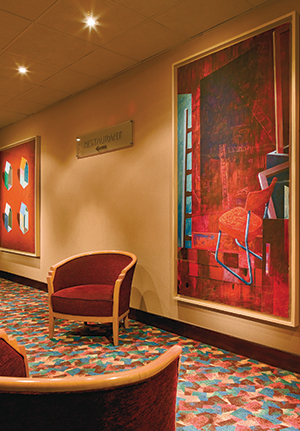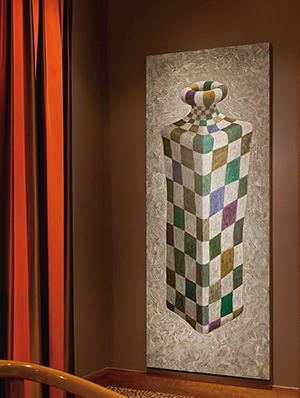 From the Damiers to the Encombrements, from the houses to the Clouds of Lies and the Starry Checkerboard Skies, Piotr Klemensiewicz's career keeps the same commitment within a rich evolution:
To mark out a territory
To question the space
To charge the object with a meaning
To give the world a possible functioning through the painting's own logic, which is always renewed